On November 10, in Ho Chi Minh City, Industrial College II (Ministry of Labor, War Invalids and Social Affairs) and Vietjet Aviation Academy (VJAA) signed a cooperation agreement to train aviation human resources.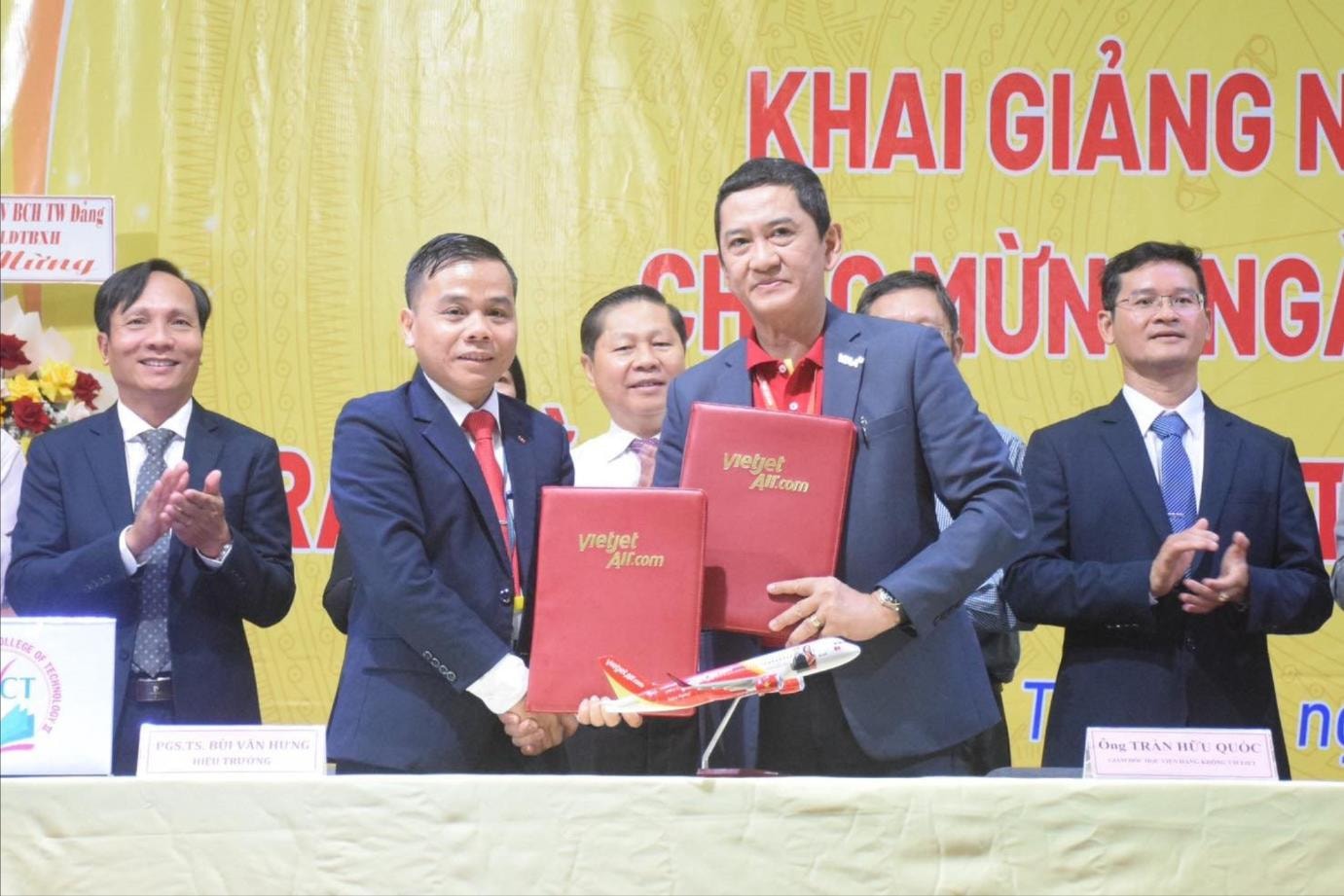 Accordingly, the two sides cooperate in training intermediate and college levels for occupations in the aviation field, including maintenance and repair staff of aircraft and aircraft equipment, and aircraft maintenance.
Immediately after signing the cooperation agreement, the two sides will build and adjust the training program accordingly, as well as make the most of the machinery and equipment the school currently has. Enrollment for occupations in the above fields will be conducted this year; the duration of each course (depending on the occupation) is from 3 months to 3 years.
According to Associate Professor Dr. Bui Van Hung, Principal of Industrial College II, in recent times, the school has created the trust of parents, pupils, students, businesses, individuals, and organizations in training. human resources, and since then the school's enrollment results have gradually stabilized.
Of which, the number of pupils and students studying at the school at the beginning of the 2023–2024 school year is 3,853; the enrollment rate is 108.8%; the graduation rate is 79.7%; and 90.1% of students have jobs after 6 months of graduation. Pupils and students are satisfied with the school's training program, reaching 94.6%. In the face of difficulties and fluctuations in the labor market, this result demonstrates the dynamism, creativity, bravery, and will to rise of the school community.
On the same day, Industrial College II held the opening ceremony of the 2023-2024 school year and organized activities to celebrate Vietnamese Teachers' Day on November 20.